The utility token of the "neural net generated" non-fungible token (NFT) collection, XMON, saw a massive drop on March 2. 
According to data provided by CoinMarketCap (CMC), the XMON price dropped by around 98% from roughly $26,000 to the $500 mark. While this is a substantial downward move for a crypto asset, there are no reports of a rug pull yet.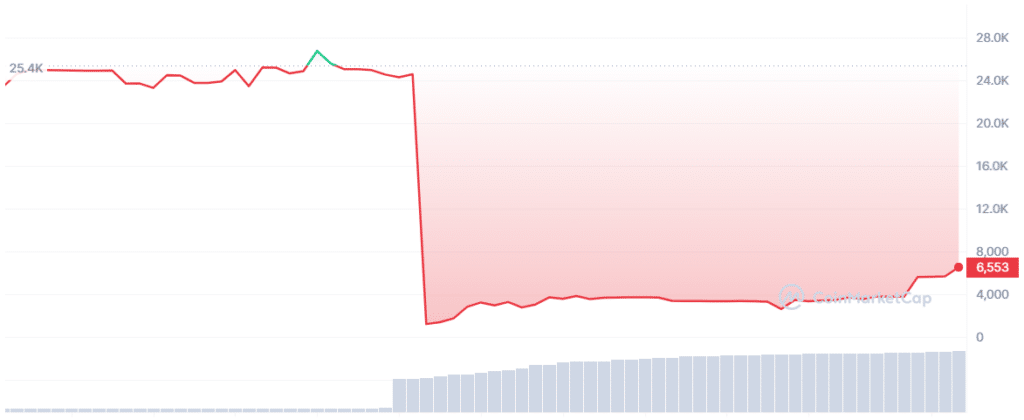 Moreover, XMON is trading at $6,553 at the time of writing, still down by around 74% in the last 24 hours. The token's total market capitalization plunged from $40 million to roughly $800,000 when XMON's price fell to $503.
On Nov. 16, 2021, the asset's price reached $100,348, with a total market cap of around $120 million. XMON has 4,603 holders at the time of writing, up by nearly 27% from yesterday's 3,351, per on-chain data.
According to the 0xmon website, the NFTs are generated by a neural network powered by machine learning. The collectibles have pixelated images with minimal animations generated with the help of the Generative Adversarial Network (GAN).
0xmons are available on OpenSea, the most popular NFT marketplace, with a floor price of around 16.6 ETH. The collection currently has 220 owners at the time of writing.
#XMON #price #plunged #minutes