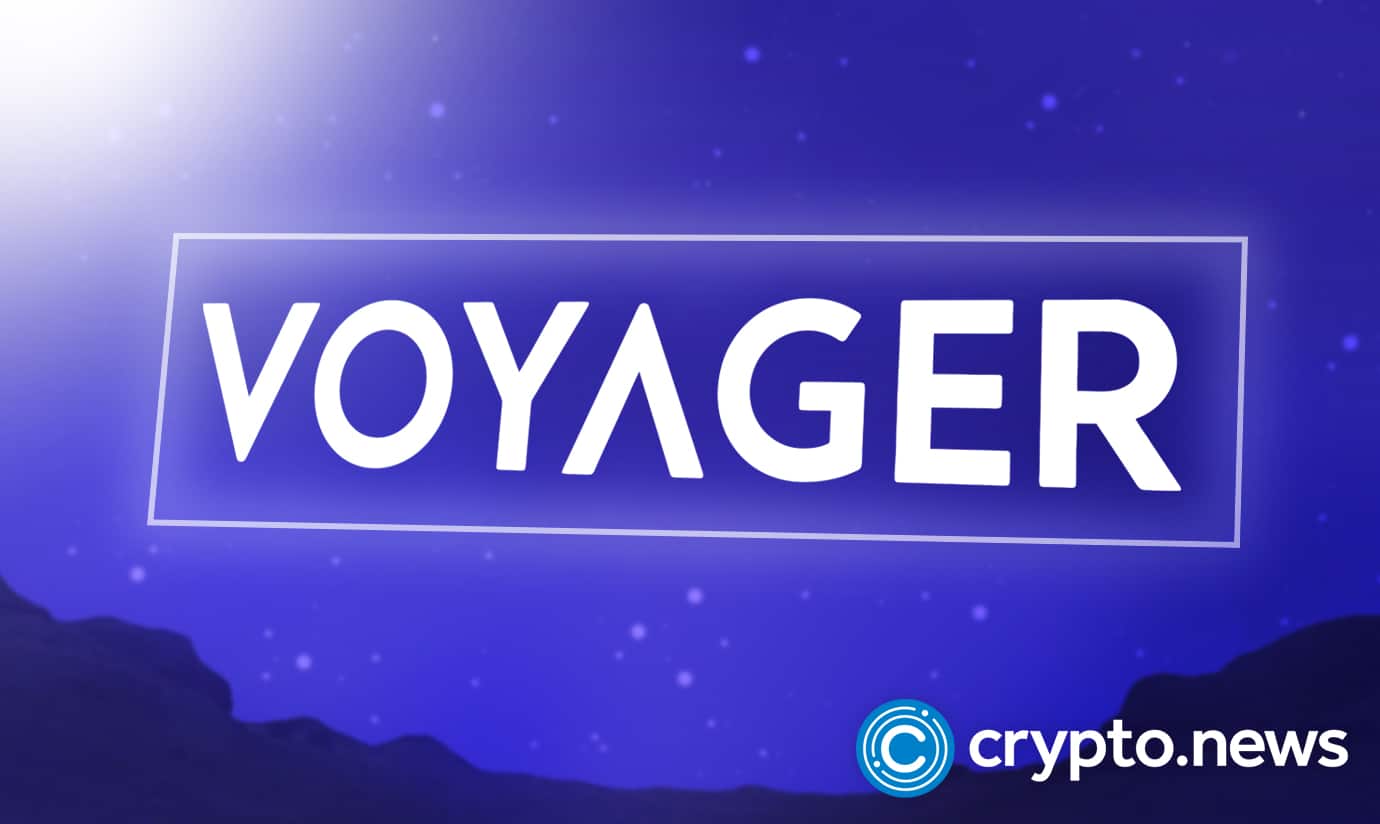 On Mar. 4, Voyager Digital, the bankrupt crypto broker, sold 1,449 ethereum (ETH) via Wintermute, a crypto market maker and a proprietary trading platform, and received 2.25m USDC, a stablecoin.
Voyager Digital is selling tokens
Per onchain data on Mar. 4, Voyager Digital remains one of the largest crypto whales. The broker holds 148,774 ETH worth over $233.5m, 5.17t SHIB, worth $57.78m, 1.44m LINK estimated at $10m, and other tokens and coins, including avalanche (AVAX) and STMX.
The liquidation comes when ETH prices are under pressure, sliding from recent highs after failing to break above $1,700, or February highs. With support at $1,500, ETH, and the coin moving slightly above this level, further dumping could impact the coin, pressuring it even lower. 
The sell-off also comes ahead of the highly anticipated Shanghai-Capella update, where Ethereum developers will allow ETH stakers to withdraw their coins. 
As of writing on Mar.5, $27.5b of ETH is locked in the official Beacon Chain Deposit Contract. 
Although it is highly some validators will prefer holding their coins and running their nodes, billions of ETH might be withdrawn as holders choose to take profit and move their coins away from the mainnet months after the Beacon Chain mainnet went live in Phase 0. Ethereum has since Merged, moving away from a proof of work to a staking network and is more energy efficient.
SEC opposes the Binance US acquisition plan
Early this month, 97% of Voyager Digital clients voted for a $1b restructuring plans in a deal that would see Binance US, the subsidiary of Binance Global operating in the United States, acquire the broker's assets. 
By the time Voyager Digital filed for bankruptcy in July 2022, citing exposure to Three Arrow Capital (3AC), a crypto hedge fund that went bust, the broker said it had over 100,000 clients and between $1 and $10b in assets. Documents also showed that they had around $10b in liabilities. 
Although Voyager Digital clients have voted in favor of the restructuring plan, it is not immediately clear whether the deal with Binance US will go through. 
Reports on Mar. 2 show that the United States Securities and Exchange Commission (SEC) wants to block the deal because Voyager Digital's token, VGX, is an unregistered security, further warning that clients (creditors) had not been warned of regulatory risks.

#Voyager #Digital #dumps #ETH #SEC #opposes #Binance #takeover #deal