According to a Nov. 15 post from WuBlockchain, a Chinese Reporter that typically reports crypto news in Asia, the Polygon network hit a peak in transaction volume, surpassing 6.1 million transactions.
This marked the highest point seen all year.
Breaking yearly records 
At the same time, data from Polygonscan, the block explorer for the Polygon network, shows that gas fees are currently sitting at 4,542 gwei for standard and 5,078.5 gwei for rapid transactions. In this context, "gwei" is a unit of measurement for gas prices on Polygon, with demand for gas increasing when users begin carrying out operations or transactions on the chain.
Data from Polygonscan also suggests that a possible correlation exists between these higher than normal fees and the ongoing Polygon Inscription PRC-20 POLS casting event.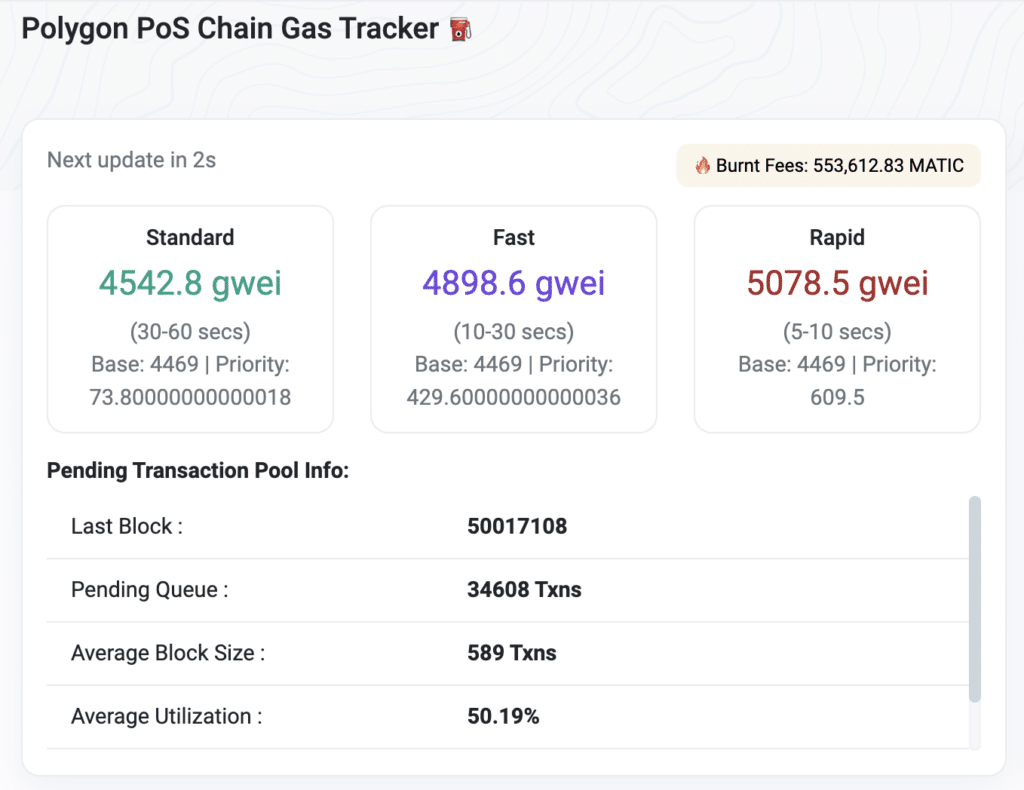 At the time of writing, Polygon sits at $0.8981, a 6.29% increase in the last seven days.
Pushing forward with development
Two days prior, the Polygon project unveiled the latest iteration of Polygon ID, the fifth version of its web3 identification service.
This tool is said to empower decentralized applications to authenticate user data while maintaining the confidentiality of personal information. With Polygon (MATIC) ID, users are said to now have the ability to reuse their identities, in turn enabling identity interoperability within the web3 space.

#Polygon #hits #peak #transaction #volume