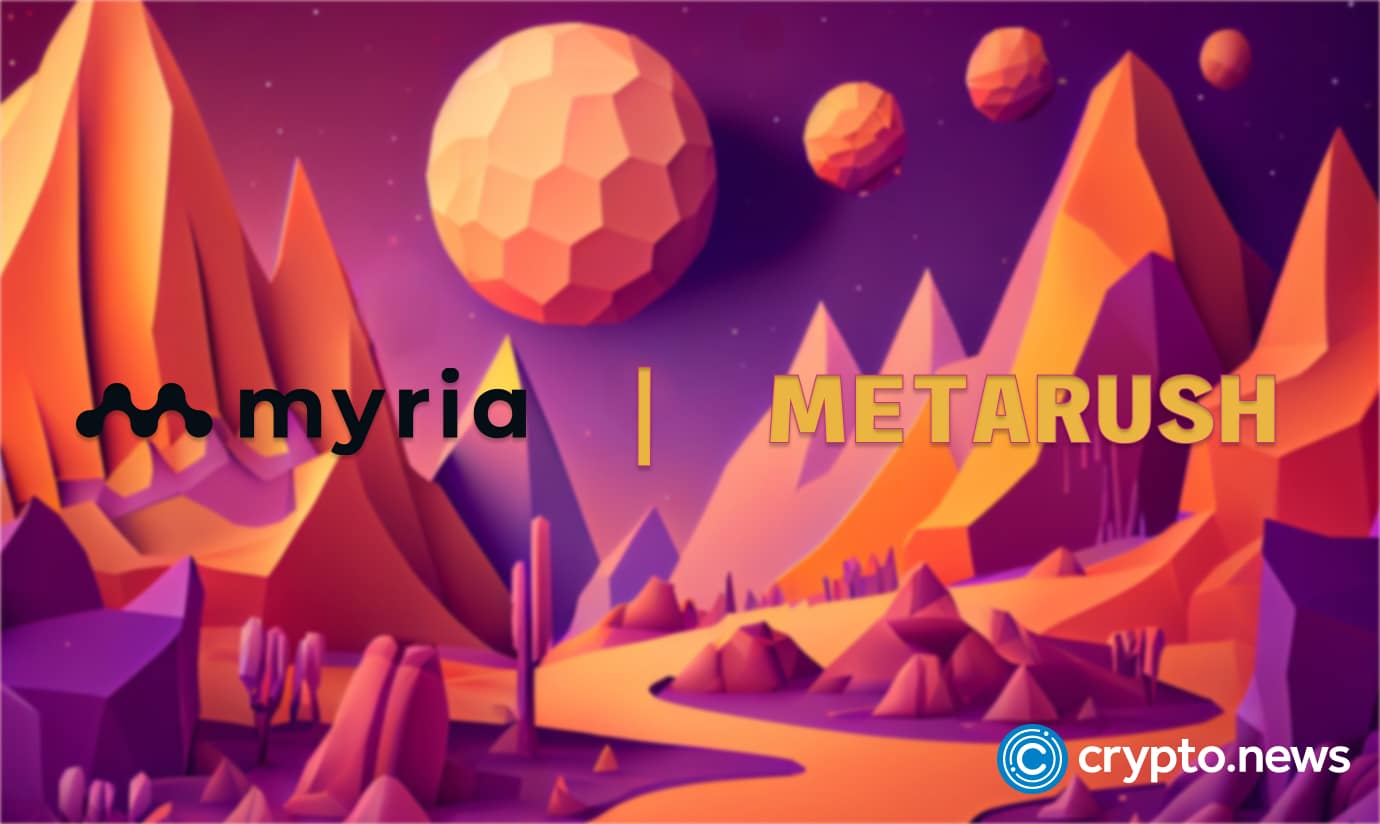 Myria, a blockchain game development studio and an Ethereum layer-2 solution, plans to conduct a demo on their flagship game, Metarush, as they seek feedback from the community.
Per a recent announcement, Myria said there would be a limited number of slots for people who wish to attend this demo. For this reason, only the most passionate gamers will be given priority to attend. Gamers are free to fill out an application form and ensure their Windows computers meet the minimum requirements to play without any technical hitches. At the moment, Metarush doesn't support iOS and Apple devices.
Players chosen will have a chance to fully explore and play Metarush to the last level ahead of the beta launch. Feedback from gamers will be used to further fine-tune the game.
Metarush by Myria Studio is a play-and-earn game adopting a "battle royale" theme. In the game, players compete in races set in known and unknown galaxies. The main objective for players is to ensure they cross the finish line and emerge as winners. There are no barriers to entry for players. It will be freely accessible to everyone, including those who don't, like in play-to-earn models, want to earn rewards. There are no demands, such as the requirement that the gamer owns an NFT as a qualifying condition. Instead, the player can choose, at any time, to play and earn prizes based on their skills without holding any asset.
Myria ecosystem
MetaRush is still in Alpha, and gamers can follow their Twitter account to keep up with the latest updates. 
By launching on the Myria platform, Metarush users enjoy near-zero fees, while developers benefit from the highly scalable environment. As of mid-February 2023, there were over 300,000 active users in the Myria platform, with over 200 projects building on it.
In early February, Eldarune, an internally developed action role-playing game (ARPG) set with a medieval theme, partnered with Myria. Apart from the ARPG game format, users can also join PvP battles where they can test their skills.
Disclosure: This content is provided by a third party. crypto.news does not endorse any product mentioned on this page. Users must do their own research before taking any actions related to the company.
Follow Us on Google News
#Myria #conduct #demo #Metarush #collect #feedback #players