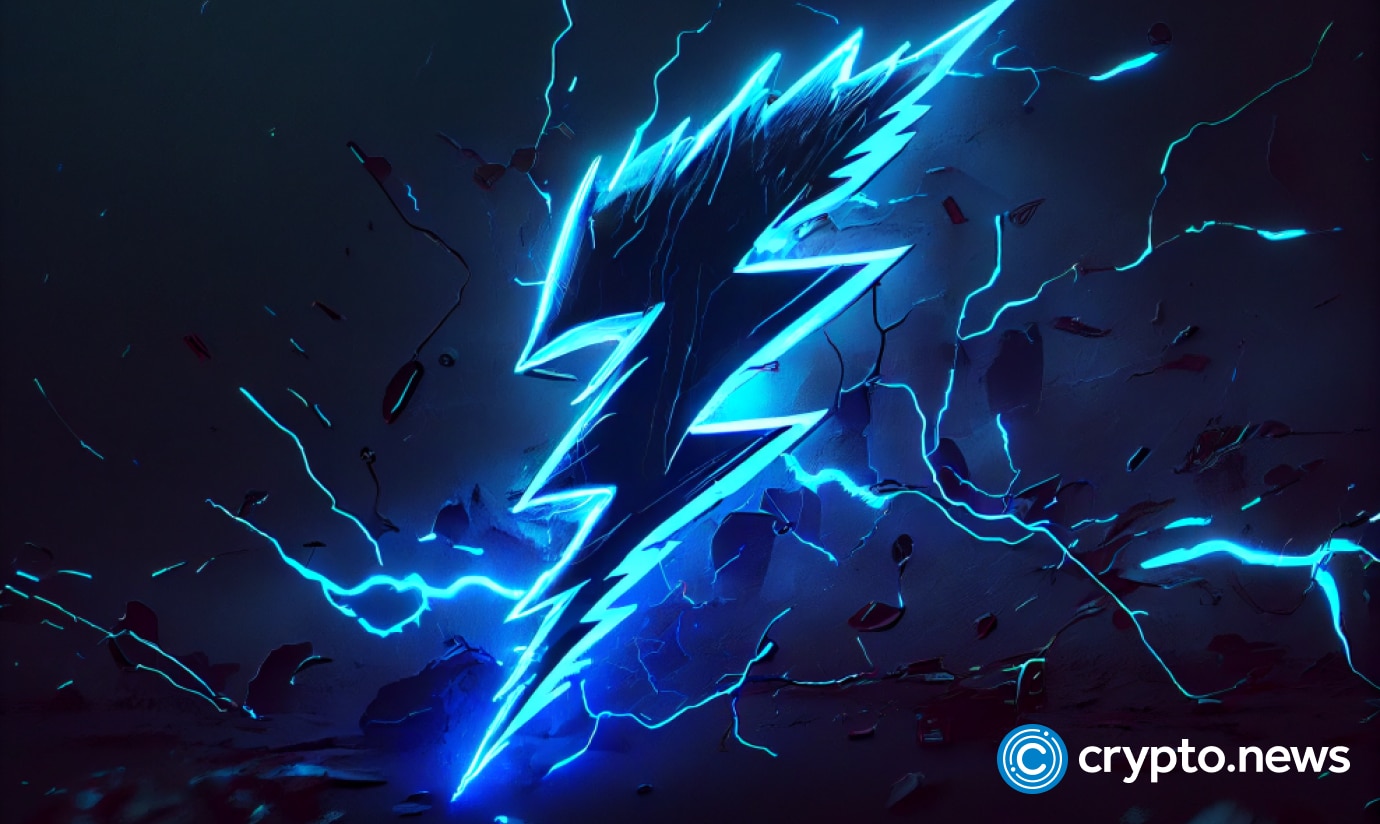 Xapo Bank, a licensed private bank and one of the top bitcoin custodians, has collaborated with Lightspark and integrated with the Lightning Network. 
Xapo bank offers lightning-fast payments
This integration enables Xapo Bank's customers to make lightning-fast bitcoin payments for small purchases up to $100 at any vendor that accepts Lightning payments. Unlike traditional bitcoin transactions with high fees and long blockchain confirmation waiting times, Xapo Bank's Lightning Network integration eliminates these issues. 
What is lighting network?
The Lightning Network, also known as Lightning or LN, is a bitcoin scalability solution that enables fast and low-cost BTC transactions. It operates as a Layer 2 off-chain solution; meaning transfers occur through a separate network of payment channels connected to Bitcoin's blockchain.
The Lightning Network was initially proposed in 2016 as a second-layer protocol for bitcoin transactions to improve the scalability of the original blockchain network. Lightning enables faster and more efficient payments by removing transactions from the main blockchain. 
The feature became operational on bitcoin in early 2018. While the protocol is designed to facilitate small, everyday transactions, it significantly reduces transaction fees.
Major companies using lightning network 
There was a lot of buzz around Bitcoin's Lightning Network (LN), particularly following the bitcoin 2022 conference held in Miami.
One notable aspect of the event was the announcement by several companies, including Robinhood, Cash App, and Strike, of their plans to support and expand the applications of the Lightning Network. This news was well received by attendees, as evidenced by various videos and discussions from the conference.
The strike has been at the forefront of redefining payment systems for some time now. During the conference, it disclosed partnerships with major companies, like Shopify, Blackhawk, and NCR, to bring Lightning-powered payments to online and physical stores worldwide.
#Lightning #network #grows #Xapo #bank #integration