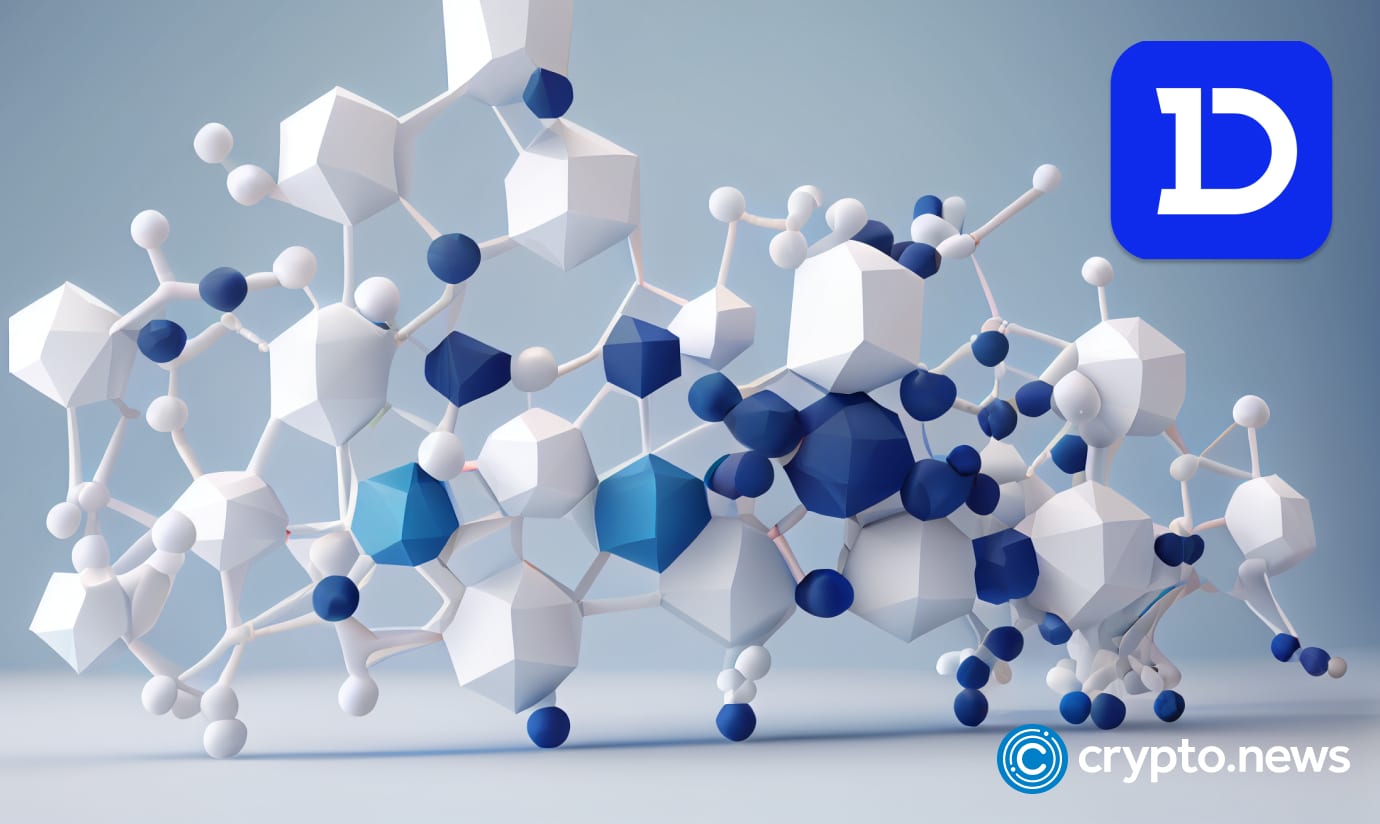 INNODEX, an upcoming decentralized exchange (DEX) by NvirWorld, plans to take on Binance, a centralized exchange and the largest ramp by trading volume, and Uniswap, a DEX on, among other blockchains, Ethereum.
In November 2022, the price of Bitcoin fell from around $20k on Nov. 5 sliding to $15k in five days. Despite retracements in subsequent sessions, prices failed to break above $20k until Jan. 14, 2023.
Despite challenges, crypto remains popular with more people willing to trade and purchase digital assets via centralized and decentralized platforms.
What's driving trading activity on decentralized exchanges?
Chainalysis, an analytics platform, recently reported that in H1 2021, centralized exchanges (CEXs) were responsible for more than 90% of all cryptocurrency transactions.
However, DEXs have been gaining popularity, with on-chain transaction volumes reaching $224b compared to just $175b for centralized options between April 2021 and April 2022. Forbes data shows that trading volume for decentralized exchanges (DEXs) increased by 79% from October to November 2022, reaching $91b.
This trend can be attributed to concerns raised by users about the security and transparency of centralized exchanges, such as FTX and Celsius, where the usage of customer assets is not transparent enough.
Users increasingly opt for decentralized alternatives that offer more security and transparency by allowing them to trade without relinquishing control of their private keys. However, DEXs have drawbacks, including gas fees on every transaction and limited transaction services.
INNODEX is a hybrid decentralized exchange aiming to solve the challenges faced by both centralized and decentralized ramps. By combining their advantages and compensating for their weaknesses, INNODEX could become a game-changer in the competitive cryptocurrency exchange market.
Binance is the largest exchange by trading volumes
While DEXs are gaining traction, Binance is popular among cryptocurrency traders. According to CoinMarketCap, Binance's trading volume was over $15b in the last 24 hours, surpassing competing exchanges like Coinbase and Kraken.
Binance's interface, trading tools, and trading pairs make it more accessible for newcomers and provide traders with more options to diversify their portfolios.
Besides, after all the bank run issues that happened last year, Binance has also implemented measures to ensure the safety of its users' funds. For example, Binance conducts regular "Proof of Reserves" audits to demonstrate that it holds sufficient reserves to cover all user balances. The exchange's reputation and its security measures have helped it maintain its dominance in the centralized exchange market despite the emergence of decentralized exchanges.
Even so, CEXs also come with several drawbacks that help drive demand for decentralized platforms like Uniswap. One of the main concerns plaguing centralized platforms is the need for more transparency and demand for better security of assets. Recent reports from Binance's reserve proof revealed that the exchange's debt exceeds its assets, raising questions about the true state of customer funds.
In contrast, DEXs provide a more transparent and secure alternative by allowing users to trade without giving up control of their private keys. Additionally, having assets spread across various addresses on a DEX makes it less susceptible to hacks and cyber attacks. While CEXs may offer convenience and liquidity, they are also more vulnerable to government regulations and censorship. These drawbacks encourage the creation of hybrid exchanges like INNODEX.
Exploring Uniswap and DEXs
Uniswap, dYdX, PancakeSwap, SushiSwap, ApolloX, and other decentralized exchanges (DEXs) have recently gained significant attention in crypto. This increased popularity is due to the numerous benefits offered by DEXs.
One of the most significant advantages of DEXs is their transparency, allowing users to store and control their funds directly in their wallets without third-party intervention. This eliminates concerns about withdrawal restrictions or infringement on asset management rights caused by CEXs. DEXs also offer better security since assets are stored in each individual's wallet, even during a hack.
Nonetheless, DEXs have their limitations. As they operate on blockchain technology, every transaction is recorded on the blockchain, and users have to pay gas fees on each transaction. This is also the biggest disadvantage of DEXs compared to centralized options. Additionally, the liquidity on DEXs may be lower than exchanges like Binance and Coinbase due to the additional gas fees that burden users, resulting in wider bid-ask spreads and increased price volatility. The interface of DEXs may also be complex for new users.
Despite these drawbacks, Uniswap and others continue to gain popularity, with users prioritizing decentralization and transparency over convenience and liquidity.
INNODEX is a hybrid, decentralized DEX
INNODEX offers a solution to the inherent problem of gas fees in decentralized trading by allowing individuals to store and trade assets in their wallets while transparently recording their asset holdings on the blockchain.
The platform uses a hybrid approach and allows users to utilize their wallets, such as Metamask, without complex KYC processes. Moreover, INNODEX offers multi-chain trading services for Ethereum and Solana, allowing users to verify their assets transparently on EtherScan or SolScan.
Specifically, INNODEX offers an advantage in gas fees. Instead of charging users for every transaction, INNODEX charges gas fees daily when assets are synchronized with the blockchain. This makes the platform appealing to active traders. Besides, the hybrid DEX uses an order book, providing a variety of order types, such as market orders, making it more accessible to users familiar with centralized exchanges.
INNODEX's engine is based on NvirWorld's patented "Stay Pending" blockchain technology. It gathers transaction on-chain data and records them in bulk to reduce gas fees and maximize convenience. This enables the exchange to provide various trading services like centralized exchanges while securing rich liquidity.
In addition, NvirWorld has been developing and providing various patented technologies for commercializing blockchain technology. The company has signed an agreement with Solana and officially partnered with ConsenSys.
Can INNODEX carve market share?
With each exchange having distinct advantages and disadvantages, users have historically had to make choices based on their priorities and needs. INNODEX combines the best centralized and decentralized exchanges, giving users a new option that satisfies all their needs and shortcomings.
This new development could cause a shift in the perception of traditional exchanges and even establish the platform as a leader in crypto.
INNODEX is in its fourth closed beta test and is set to launch in Q1 2023.
Disclosure: This content is provided by a third party. crypto.news does not endorse any product mentioned on this page. Users must do their own research before taking any actions related to the company.
#INNODEX #positioned #compete #Binance #Uniswap #era #decentralized #exchanges