Tezos Foundation and Google Cloud have inked a partnership deal to make it easier for corporations and startups to build Web3 applications on the Tezos blockchain. 
In another significant event for the web3 space, the Tezos Foundation, the organization dedicated to promoting the Tezos protocol, has announced that it has partnered with tech giants Google to accelerate blockchain adoption.
Per a press release by the team, through the partnership, Google Cloud will now become a Tezos network validator – one of the thousands of 'bakers' dedicated to ensuring Tezos blocks are always valid – while Tezos, on the other hand, will assist the former's corporate customers to set up Tezos nodes for Web3 innovation.
"At Google Cloud, we're providing secure and reliable infrastructure for Web3 founders and developers to innovate and scale their applications. We look forward to bringing the dependability and scalability of Google Cloud to power Web3 applications on Tezos."

James Tromans, Engineering Director, web3 at Google Cloud
Through the partnership, businesses and developers will be able to take advantage of the scalability of Tezos and the resilience of Google Cloud to host and deploy RPC nodes for Web3 solutions development.
Last November, the Tezos Foundation joined forces with Unity, a leading game engine developer for Web3 game development efforts. 
More recently, the California Department of Motor Vehicles (DMV) revealed plans to adopt the Tezos blockchain for car title digitization.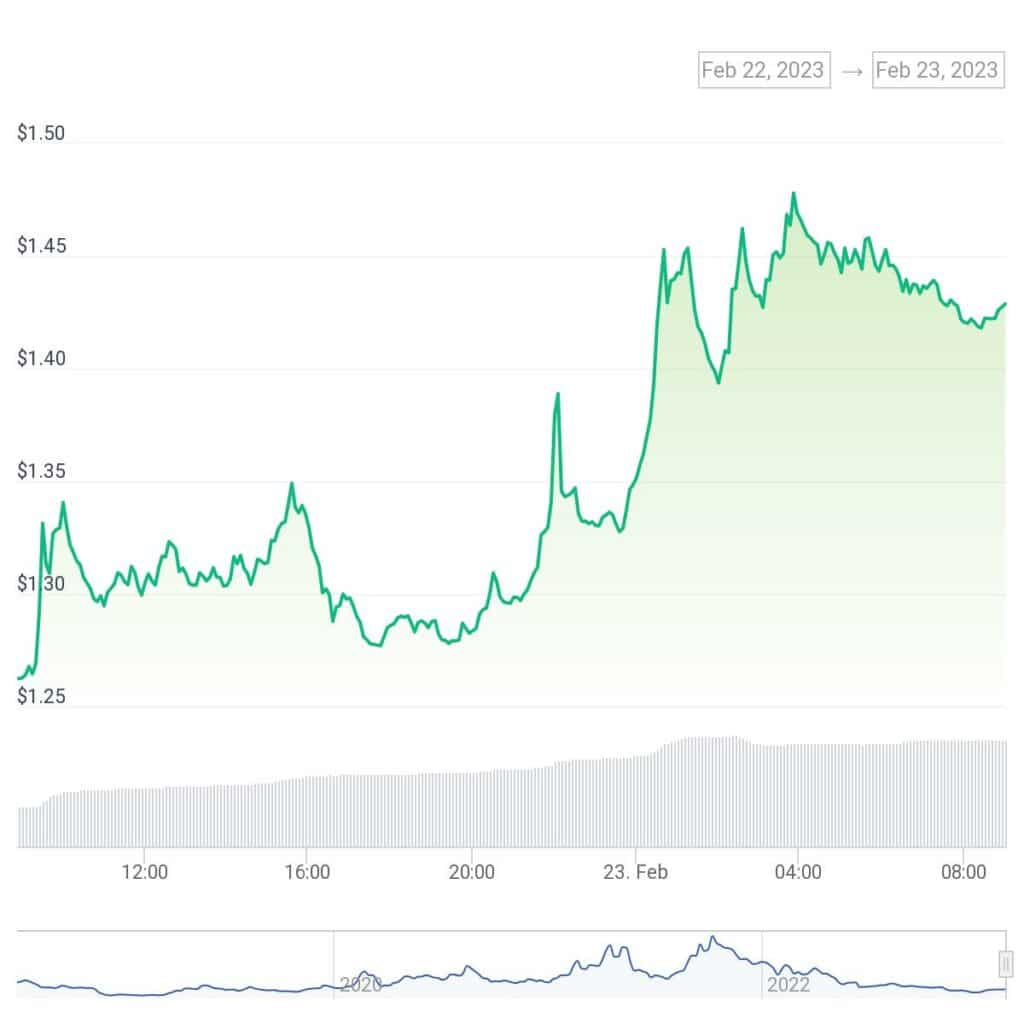 At press time, the price of Tezos' native XTZ token is trading at around $1.42, representing a 12.9% increase in the past 24 hours, according to Coingecko.
Follow Us on Google News
#Google #joins #forces #Tezos #web3 #solutions #development