Block Inc. exceeded the expectations of industry analysts and experienced a rise in its share price through after-hours trading. However the company's bitcoin (BTC) revenue is falling due to the price drops.
Block's Cash App is an application for processing mobile phone payments. On Oct.25, functionality for transactions made via the Bitcoin Lightning Network was enabled to Cash App. In addition, it offers bitcoin sales to its consumers via the app, which brings in money.
Bitcoin sales dropped by 7% in Q4
The bitcoin sales made by the Cash App business section of Jack Dorsey's payment firm, Block Inc., totaled $1.83 billion in the fourth quarter. This figure represents a 7% decrease compared to the same period the previous year.
Block attributed the reduction in bitcoin income to the decline in the price of BTC during the year, which was reported in its quarterly and full-year results on Feb.23. Bitcoin's price dropped by nearly 65% throughout 2022.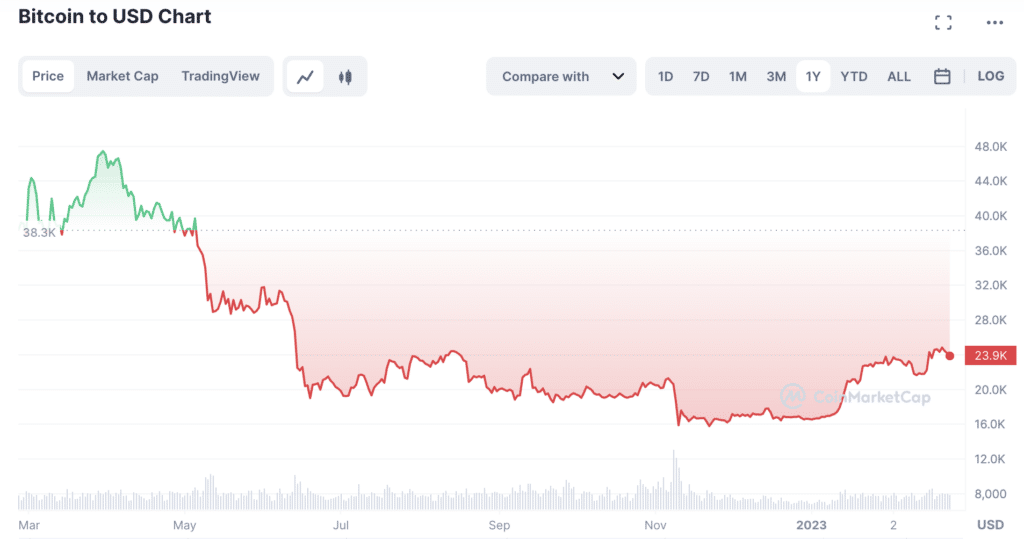 Due to the decrease in sales, Cash App's bitcoin gross profit decreased by 25% year-on-year, coming in at $35 million for the quarter. This was the lowest quarterly total since the company began reporting bitcoin earnings.
Throughout the entire year of 2022, Cash App made $7.11 billion in bitcoin revenue and $156 million in bitcoin gross profit, representing decreases of 29% and 28%, respectively, when compared to 2021's figures.
Block's gross profit increased by 40% from 2021's Q4 explaining the revenue
Meanwhile, Block Inc. reported a significantly increased net loss for the quarter, reaching $114 million. This is compared to a loss of $77 million in 2021. Compared to the previous year's period, its adjusted profits before interest, tax, depreciation, and amortization (EBITDA) rose to $281 million, or a 53% rise. The aggregate amount of revenue during the period was $4.65 billion.
After releasing the results report, the after-hours trading of Block's shares resulted in a significant price increase.
The increase in the company's gross profit, which was up 40% in Q4 compared to the same period the previous year and also above expert estimates, has been ascribed by some analysts to the surge in revenue.
Follow Us on Google News
#Blocks #report #reveals #drop #bitcoin #revenue