Binance has released a policy paper proposing a detailed, actionable framework of guidelines that centralized exchanges (CEXs) could follow to foster industry transparency, trust, and safety.
Indeed the countless dark events of the past year, such as the FTX collapse and other high-profile bankruptcies, have significantly dented the image of the cryptocurrency space. Regulators across various jurisdictions, including the US SEC, are tightening the noose on the crypto market participants.
Binance, the world's major crypto exchange by trading volume, decided to take over the initiative and proposed an actionable framework that centralized exchanges (CEXes) could follow to raise the bar on trust and safety in the industry.
Binance's statement reads:
"2022 was a historic year for the crypto industry. This was a watershed moment where rebuilding user and regulator trust is critical for the future of the whole ecosystem. Users will demand more from centralized exchanges and the exchanges must rise to the occasion."
According to its policy paper entitled "Building Trust In the Crypto Ecosystem," Binance has outlined several measures centralized crypto market participants could take to promote transparency and bolster safety and customer trust.
When it comes to the handling of customer funds, Binance has urged exchanges to try as much as possible to prevent the unauthorized use of customer assets and build secure crypto custody solutions that allow for seamless, cost-efficient depositing and withdrawal of funds.
Binance has also detailed ways by which crypto companies can foster transparency, including by making it possible for customers to verify the safety of their crypto assets under custody via robust disclosure methods such as proof of reserves, adding that disclosure methods adopted must be technically adequate, updated regularly and based on reliable technology, such as zk-SNARKs which cannot be falsified.
Moreover, Binance has urged centralized crypto businesses to imbibe proper risk management by refraining from running their operations with borrowed funds, creating user protection funds that would cushion the effects of unforeseen circumstances such as a heist on customers, proper loan collateralization, and more.
While recent reports have it that Binance may pay hefty financial penalties to US regulators to settle an ongoing investigation into its operations in the country, the exchange has remained strong during these times of FUD.
As recently reported by crypto.news, Binance's US arm transferred $400 million to Merit Peak, a British Virgin Islands-based entity managed by CEO Changpeng Zhao in 2021. However, investigators are yet to confirm whether they constituted customers' monies.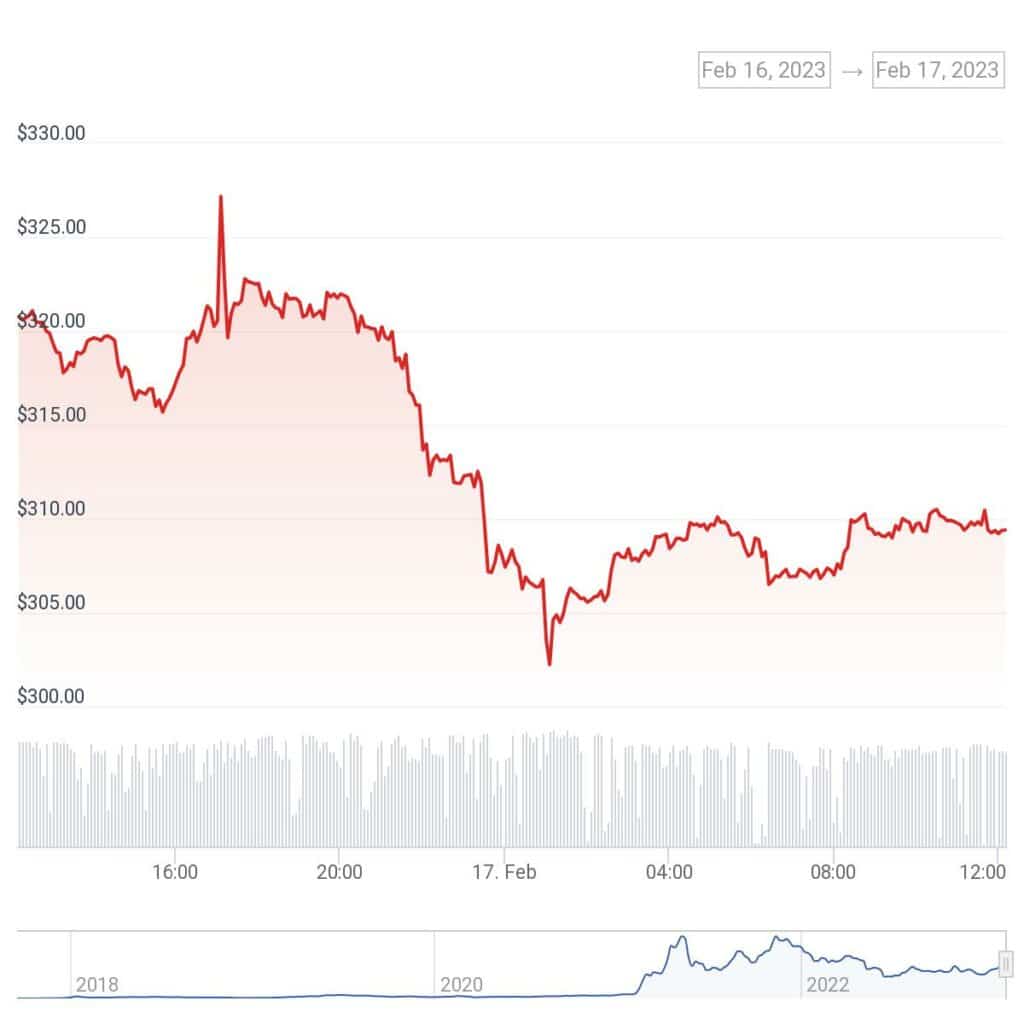 At press time, Binance's native $BNB token is down by 3.5 percent in the last 24 hours, exchanging hands for $309.47, according to Coingecko.
Follow Us on Google News
#Binance #pushes #transparency #framework #CEXs