OpenOcean revealed they had listed baby doge coin (BabyDoge) and BabyDogeSwap liquidity for trading. This new development in the assets ecosystem has seen the asset record slight improvements on charts as the meme coin struggles to consolidate a bullish run. 
Baby doge recently surpassed the 1.7 million holders mark. The coin is struggling to maintain upward momentum as it saw a drop of 0.6% in 24 hours.
With a circulating supply of 115 quadrillions BabyDoge, the coin's market capitalization stood at $1,1 billion, representing a 0.7% decline in 24 hours at the time of writing.
The Memecoin's 24-hour price is, however, facing resistance at the $0.0000000029 level, having come close to crossing over two times. This price movement indicates that bulls still need to fully grip the asset market as bears fight for market dominance.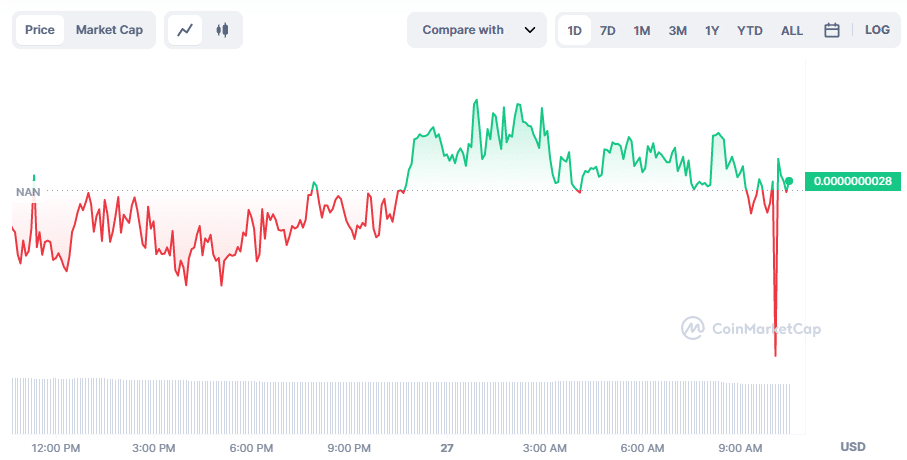 Understanding BabyDogeSwap
BabyDogeSwap, whose spot trading volume was $642,906 according to CoinMarketCap as of the time of writing, is a well-known decentralized exchange (DEX) operating on the BNB Chain and facilitates BEP-20 token trades.
The baby doge community considers it to be one of the best community DEXs and the most significant exchange that is part of the BNB Chain ecosystem. Users can swap against a liquidity pool thanks to the exchange's automated market maker (AMM) methodology. In addition, you can become a liquidity provider and will be rewarded with LP tokens. These tokens entitle users to a portion of the collected swap fees.
Follow Us on Google News
#Baby #Doge #Coin #drops #OpenOcean #listing