Platypus DeFi has suffered a flash loan attack, losing about $8.5 million to the attacker. The unfortunate news has crashed the price of the project's Platypus USD (USP) token by over 52 percent in the past 24 hours. 
Platypusdefi, an automated market maker (AMM) and decentralized finance protocol on the Avalanche blockchain, has been targeted in an $8.5 million flash loan attack. The incident was initially reported on Twitter by Web3 security firm Certik Alert.
However, during the early hours of Feb. 17, Platypus confirmed the ugly incident on its Twitter handle, making it clear that it has reached out to the hacker to negotiate a bounty and is also collaborating with industry players like Binance, Tether, and Circle to get the bad actor's funds frozen and prevent further damage.
Moreover, on-chain sleuth ZachXBT's tweet suggests he has fished out the perpetrator of the flash loan attack. 
A flash loan is an attack where a bad actor exploits a loophole to borrow a large amount of crypto asset on the platform via an uncollateralized flash loan and then uses the tokens to manipulate the prices of other crypto assets on the network.  In 2022, the DeFi space lost hundreds of millions of dollars to flash loan exploits.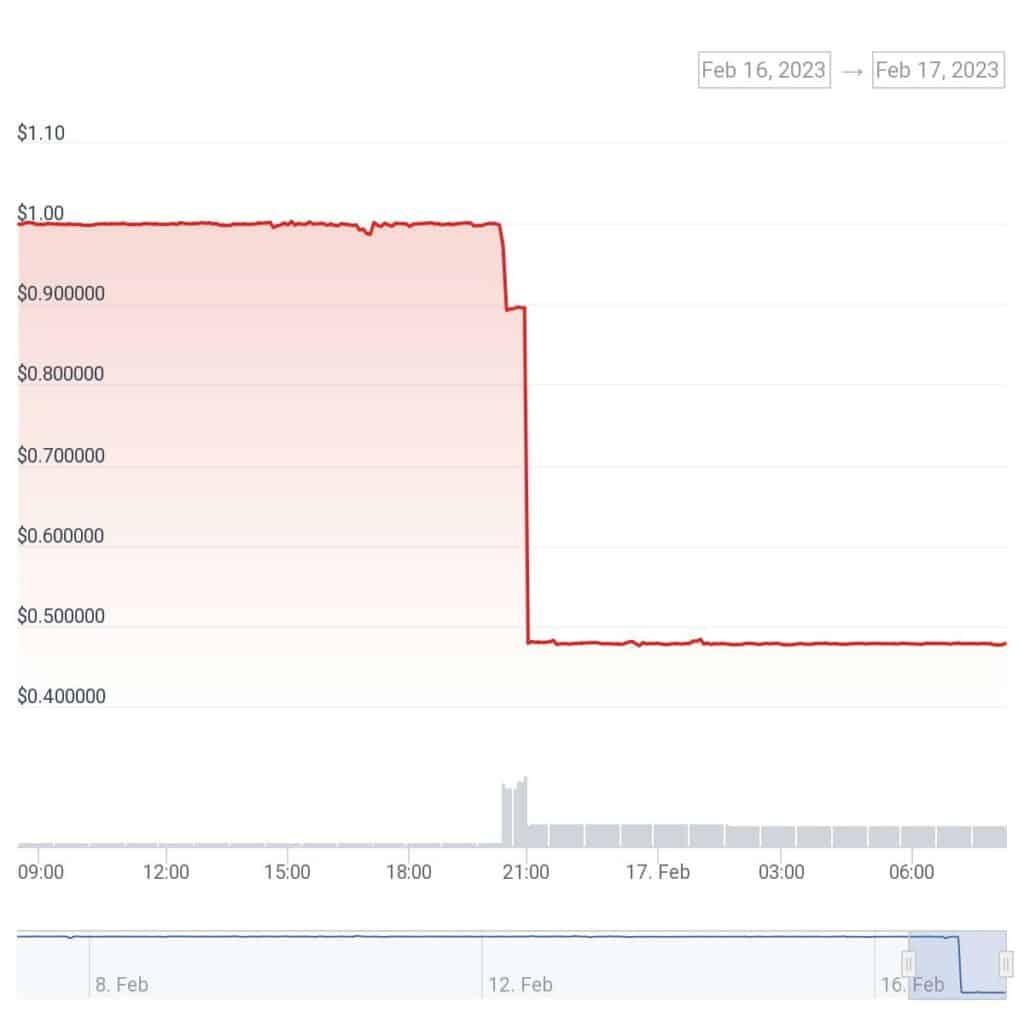 As expected, the attack triggered a 52.3% crash in the price of Platypus USD (USP), with the previously stablecoin now trading at around $0.476800 instead of $1 per USP, according to Coingecko.
Follow Us on Google News

#Avalanches #Platypus #DeFi #suffers #8.5m #flash #loan #attack